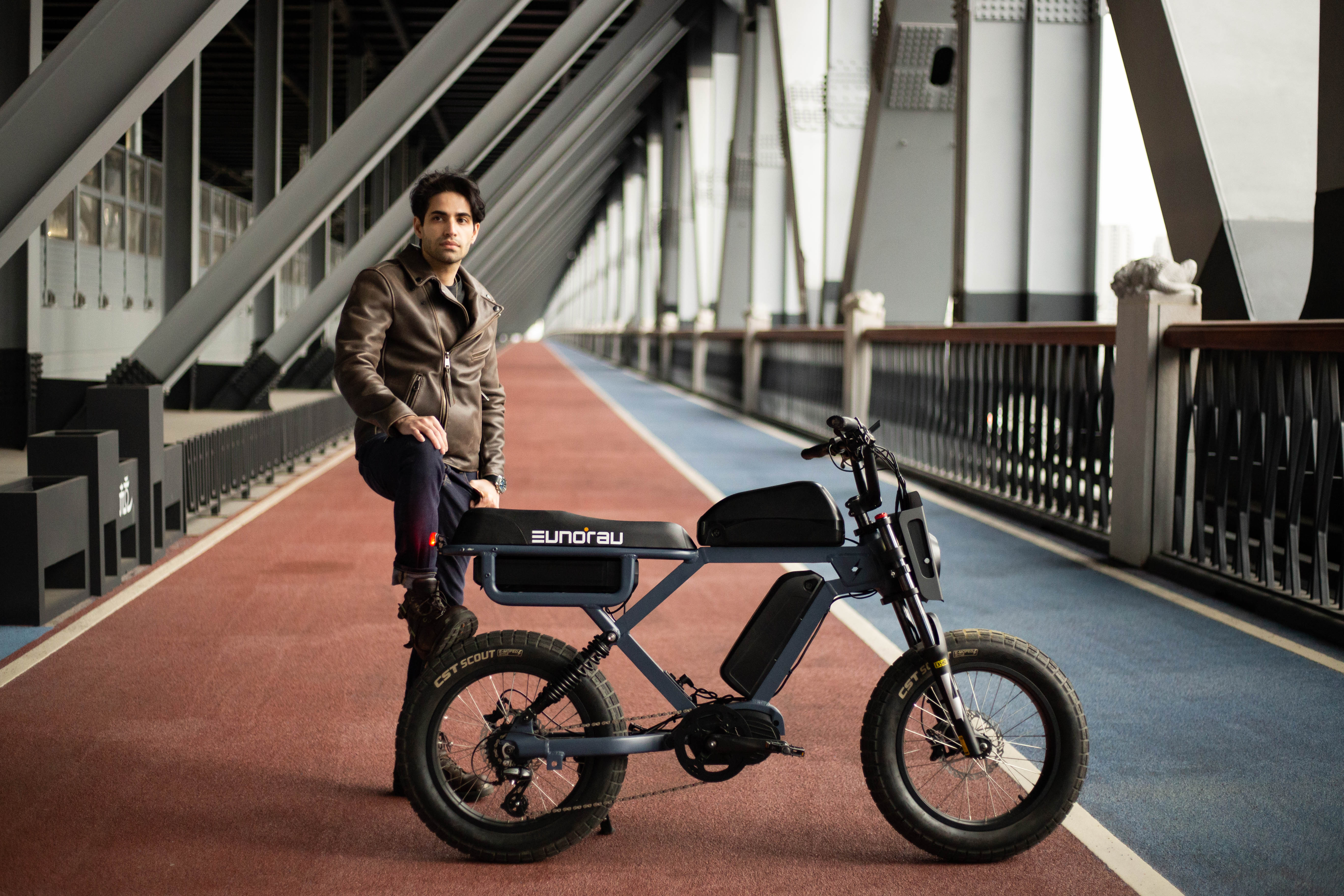 Welcome, today we are announcing Eunorau Flash, our latest e-moped/e-bike hybrid
Eunorau Flash has many features which make it attractive to a lot of people in the e-bike and e-moped market.

The biggest one is the range, 3 battery option brings Flash to up to 350km/220mi in range (pedal assist-1 rider).

Pricing is one of the strong suits of Flash as well, It will be very competitive compared to bikes in its category.

It also comes with a torque sensor (mid-drive version only), and front and double rear spring shocks (rear shock is mid-drive only).

It will offer 3 motor options, mid-drive, awd, and rear-drive.

Flash will go live on Indiegogo at April 4th 8 AM PST
:
:
:
How will it benefit me?
Right now, Flash is in a Pre-launch phase at Indiegogo. Basically means, people can sign up for a Early Bird discount of $1000, However, they cannot pay anything yet. After the pre-launch end (End of March, Beginning of April). The Flash will launch in Indiegogo and people can spend money on it now. At that time, we will give everyone an affiliate link that will generate 5% comission on each sale. We forecast an average order value of $2300. That would make median of $115 comission from each sale you bring. When Flash launches, we will send everyone their affiliate link (made in partnership with Kickbooster)
How media partners can contribute?
We would love it if you can share the news about Flash in your channel/websites to spread the news. Especially in the pre-launch phase where people can sign up for the maximum discount of $1000. After pre-launch, when we launch on Indiegogo, please spread the news again when you can start to earn commission from the sales as well. When the time comes, we will send everyone their affiliate link (made in partnership with Kickbooster)
What is the pricing?
Eunorau Flash will start from $1499USD. This is for rear drive with 1 battery. For detailed pricing, please wait for the Indiegogo launch. All we can disclouse at this moment is, Flash is a price/performance leader in it's category.
How long will it take to ship Flash?
We believe we can start shipments in August
Do you ship internationally?
Yes. All orders to US and AU comes with Free Shipping. Other destinations needs to pay shipping costs associated with their order
Is the product a Indiegogo special?
Yes. In the crowdfunding stage, we only plan to work with Indiegogo. After everything finished. We will setup a product page in our websites
When can I receive a review unit?
This gets complicated since we only have limited number of units avaiable after May. Please contact media01@eunorau-ebike.com for more information
Is Flash a working prototype?
Yes. We have finished R&D already. Bikes are on production as we speak
How many options there will be?
Eunorau comes with 3 motor options, 2 color options and 3 battery options. Also you can add racks and headlight mudguard as well.
Can you summarize Flash?
350km/220 miles range with pedal assist
2-seater
Front fork and double rear shock (rear shock is mid-drive only)
3 motor options, 52V1000W mid-drive with torque sensor, 52V1500W AWD(750x2), 52V750W rear drive.
3 LG Batteries (optional-comes with 1 main battery) 52V/16+17+21Amps/2808Whs
Nice big headlight (free add-on)
Fender option that comes with a guard for the headlight as well
Speed Limited to 20 mph, can be changed to 28 from the display